Condolences to the people of Iran for the floods and landslides disaster in the Iranian provinces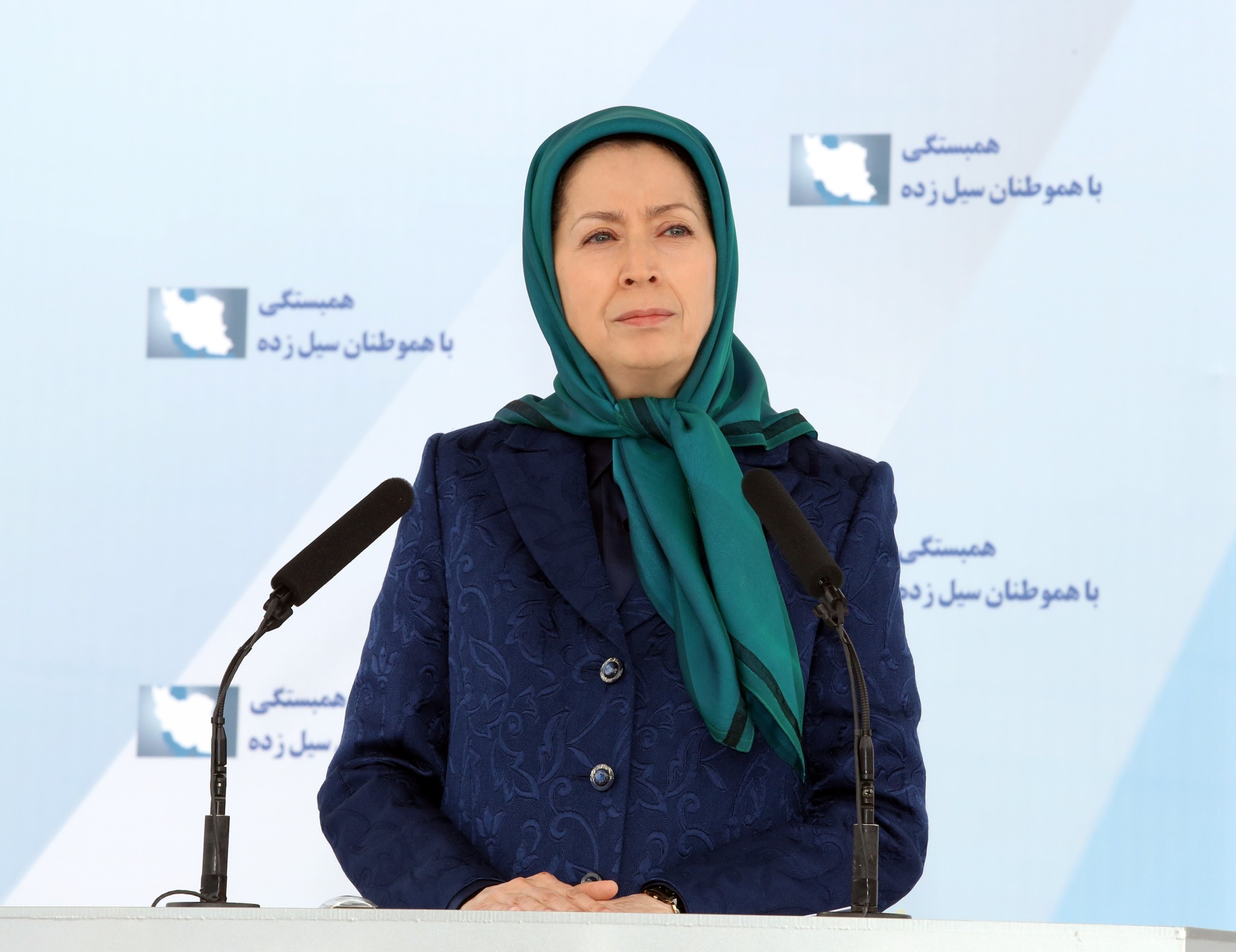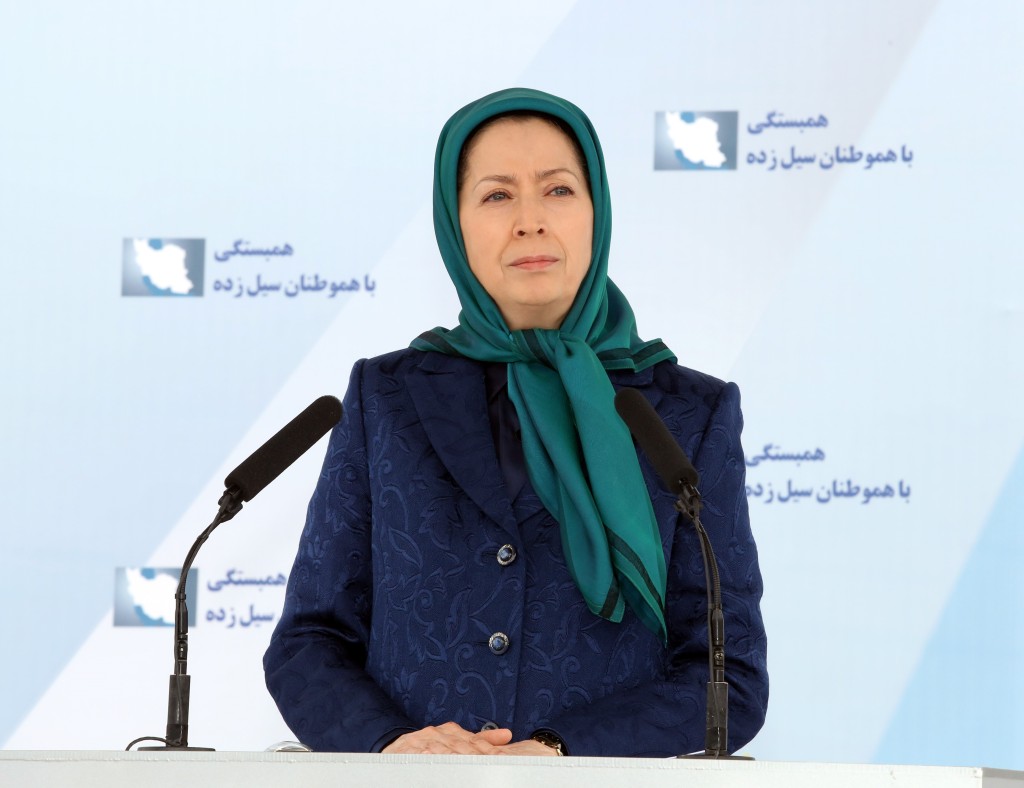 A call to compatriots and popular Resistance Councils to help the victims
With the most sincere condolences to all my compatriots, especially to the bereaved and afflicted families in the flood disaster in more than 20 provinces, we urge our country's youths, all compatriots, and the popular Resistance Councils, especially in the provinces adjacent to the flooded areas, to cooperate and provide independent assistance to the affected people.
The eruption of floods in more than 20 provinces, the loss of so many lives in cities and villages, and the damages and homelessness of defenseless people in the face of natural disasters under the mullahs' predatory rule are a national disaster.
We salute the courageous people who arose to help the flood victims and put themselves in danger to save their compatriots' lives.
Like other natural disasters, recent floods show Iran's abnormal socio-economic situation under the mullahs' rule.
So many loss of lives on the part of oppressed women, men, and children, as well as the destruction of so many homes, are the outcome of funneling most of the country's wealth into repression, torture, war-mongering, and IRGC terrorism.
The regime works this way: it has spent about 2 trillion dollars on the nuclear bomb project. Every year, it spends countless amounts on producing missiles and drones or funding proxy groups in the Middle East. The Iranian people receive destruction in return.
Without exception, every natural incident in Iran costs the lives of our deprived people because Khamenei, the IRGC, and the ruling mullahs have turned Iran into ruins.
Khamenei claims that Iran's economy is knowledge-based. He has no qualms about the government's extreme inability to prevent such devastations. Like in previous floods or the Covid pandemic, he considers the flashfloods in many provinces as a blessing for his regime.
After the Coronavirus crisis, Khamenei and Raisi want to massacre people with high prices and hunger, also by destroying people's homes.
The Coronavirus, high prices, floods, and earthquakes are a blessing for Khamenei to suffocate a disgruntled society. Indeed, as Massoud Rajavi said, "the regime deserves to be punished by a flood of fire."
Khamenei and his family must be wholly dispossessed of the one trillion dollars of assets accumulated in the Executive Headquarters (SETAD), the Mostazafan Foundation, Astan-e Quds, and the cooperatives of the IRGC, Bassij, and the State Security Force. The funds must be allocated to the nation's livelihood, employment, treatment, and education.
In the 21st century, the Iranian people are highly vulnerable to floods and other natural disasters because of the regime's massive destruction.
The clerical regime has spent the Iranian people's resources on repression, war-mongering, and nuclear and missile projects to preserve its criminal dictatorship.
These bitter tragedies will end only by overthrowing the mullahs' anti-Iranian and inhuman regime.