On the sixth day of their strike, the protesting worker of Songun Mine in Varzaghan are surrounded by suppressive forces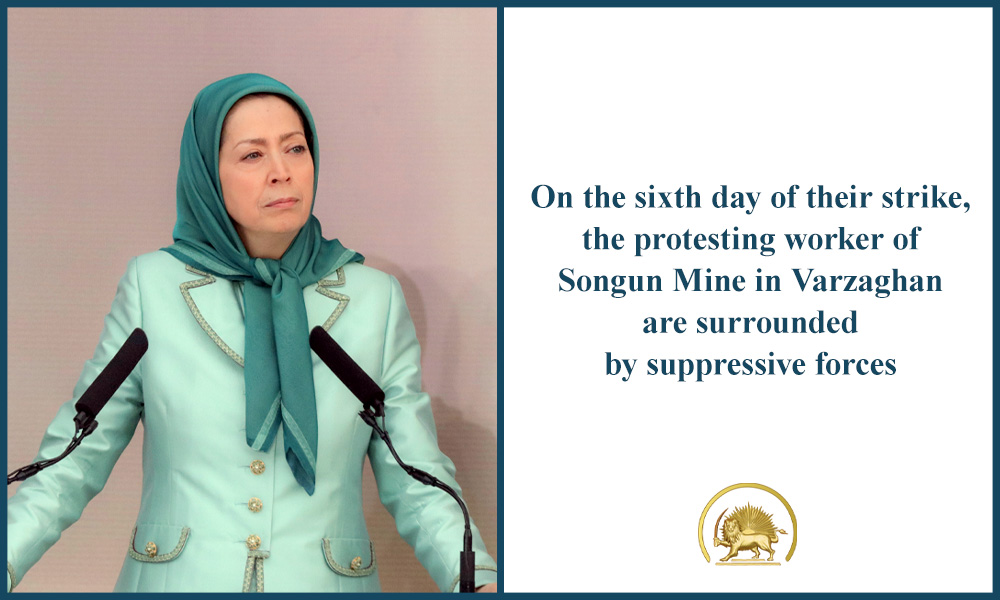 Agents of the State Security Force and the Special Unit have line up at the gate of the Songun Mine Complex, in Varzaghan, in East Azerbaijan Province. They are preventing the striking workers from walking in and out of the complex.
On Saturday, December 4, the clerical regime's officials attempted to run over the workers by a heavy crane in a bid to terrorize them and break their strike. It was a premeditated plan similar to the pattern of suppression of street protests.
In these circumstances, I urge the international organizations to take action and condemn the deplorable conditions of workers in Iran and the clerical regime's inhumane treatment and brutal suppression of Iranian workers who are deprived of their vital needs.